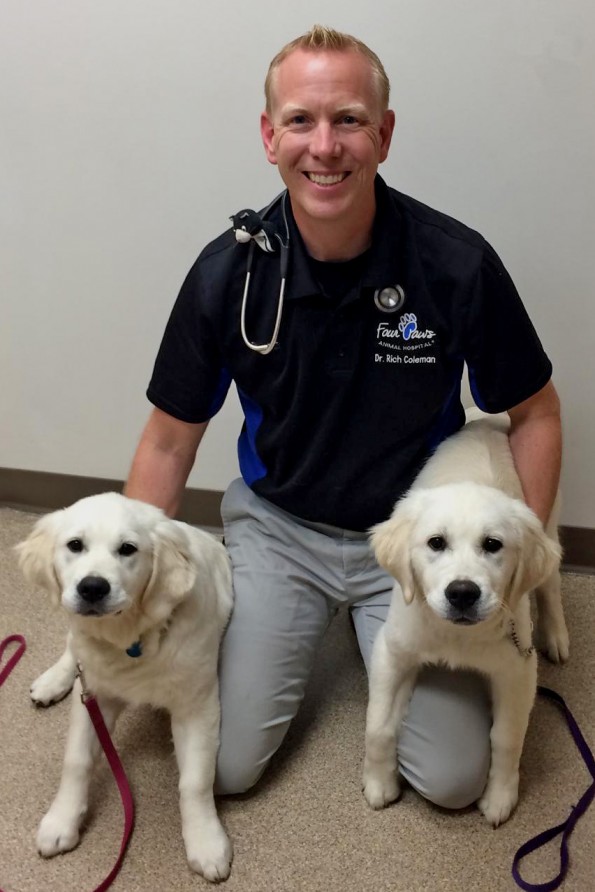 Dr. Rich grew up in Fairfield, OH and began working at Mt. Pleasant Animal Hospital when he was 15. He completed his undergraduate studies at the University of Cincinnati before graduating from The Ohio State University College of Veterinary Medicine in 2002.
He served as a relief veterinarian for three years at 27 different hospitals. Dr. Rich has been recognized and received awards from the Warren County Drug Task Force K-9 Unit for his work with their canine officers. His contributions include free services, vaccinations, and check-ups for these valuable members of the Warren County Sheriff's Department and for Brix, the Lebanon Police Dog. He currently cares for over 30 members of the active and retired canine officer force.  He recently raised money to provide bullet-proof vests for all of these great canine police officers. His community services include being an active educator for the Warren County Career Center Veterinary Assistant Program and  a Warren County Dangerous and Wild Animal Task Force member.
Not only does Dr. Coleman contribute as a member to the organizations above, but he also is an active sponsor for Lebanon City Schools, multiple Lebanon sports teams and various other activities throughout the community.
Dr.Rich is married to Jen, a teacher at Lebanon City Schools. They have two daughters, Gabi and Juli. The Coleman family has two cats, Miss Sally and Dory, and two black labs, Scuba and Rosie.